MAINTENANCE AEROSOL SPRAY
Specially formulated to protect all types of leather, rubber, plastic, vinyl and wood. It cleans and shines remove stains and restores original colors back to its original look. It provides U.V. protection from exposure to sunlight and all weather conditions while giving it a shiny natural OEM look. It also polishes shoes, tire, wooden furniture and many more. CFC Free.
Note: Private label also accepted.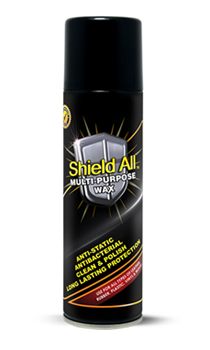 Specially formulated to provide a lubricating film using plant oil that provides excellent lubricity to reduce friction and wear. Not to fly off "O" ring type chains at high speed. It protects chain links; it keeps the "O" rings pliable and prevents them from drying and deteriorating. It also provides a thin film protection to chains and sprockets reducing wear and tear, cuts friction and extends life, protects and inhibits corrosion and improves racing performance.
Note: Private label also accepted.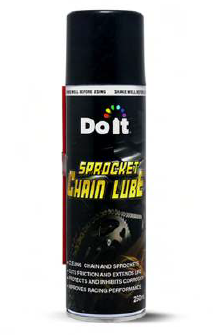 A fast acting scented formula for lubrication application. Attacks rust and corrosion. It quickly frees frozen parts and loosens dirt, corrosion, scale and other binding elements. It reduces friction to keep parts working longer
Note: Private label also accepted.