A 2K light polyester soft light filler for bodywork repair. Due to its thixotropic properties it enables high filling power combined with high cremosity as well as smooth application and it is very easy to sand due to its low specific weight.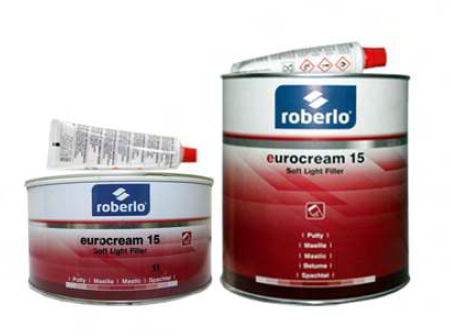 Universal light body filler with high filling capacity.

Due to its sanding ease it can be started with P120.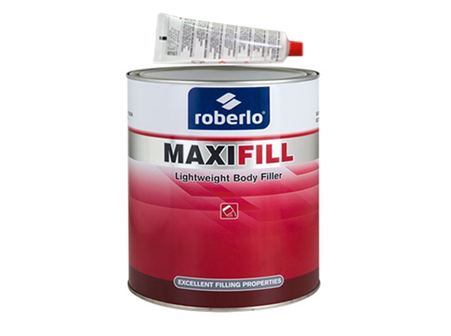 MULTYFILLER EXPRESS (Ratio: 4:1)
Fast drying and high build primer surfacer. Excellent sag resistance and very easy to sand.

Set includes:
Hardener: P6000 250ml
Thinner: 250ml 2K Roberlo Thinner
Total Volume: 1.50L
UNIT SIZE
1 Liter Set with
Hardener & Thinner
PACKING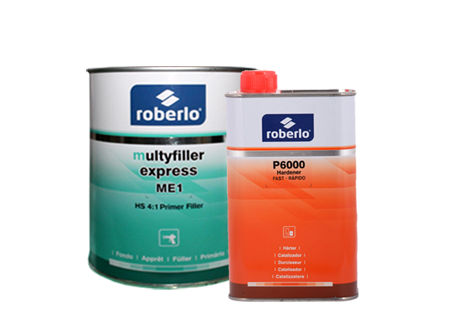 VT041 - MEDIUM SOLID CLEAR COAT (Ratio: 4:1)
Fast drying, easy to apply, high gloss.

Set includes:
Hardener: CT6 250ml
Thinner: 50ml 2K Roberlo Thinner
Total Volume: 1.30L
UNIT SIZE
1 Liter Set with
Hardener & Thinner
PACKING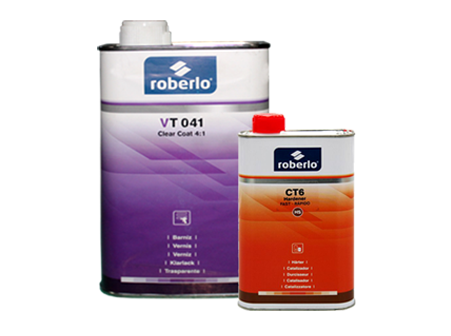 ROBERCAR RUBBING COMPOUND - ABRASIVE PASTE
ROBERCAR Gti is a high performance abrasive paste that has a very creamy texture. This makes it particularly suitable for manual work as it offers excellent cutting and finishing levels.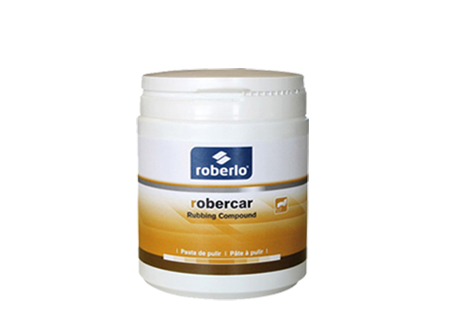 ROBERCAR C900 - HIGH CUT LIQUID COMPOUND
High cut liquid compound ideal for polishing process on fully cured surfaces and high resistance clear coats. C900 offers an excellence balance between a fast cutting action and achieving a high gloss level. C900 can be also used by hand to remove superficial scratches.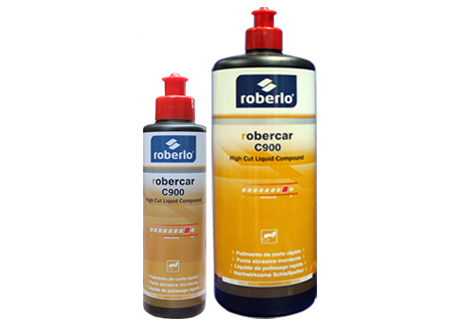 ROBERCAR F910 - FINE CUT LIQUID COMPOUND
Fine cut liquid compound for the polishing process on fresh and not fully cured surfaces or as an additional step after using C-900 high cut compound.Removes fine sanding scratches and swirl marks therefore creating an excellent high-gloss finish.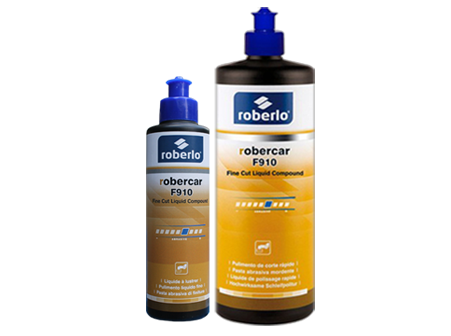 ROBERCAR UF920 - ULTRA FINE POLISH
Ultra fine polish suitable for protecting and maintaining the high gloss level achieved after compounding. Removes holograms and leaves a long lasting high gloss shine. Machine or hand application. Extremely easy to be removed by hand once drIed.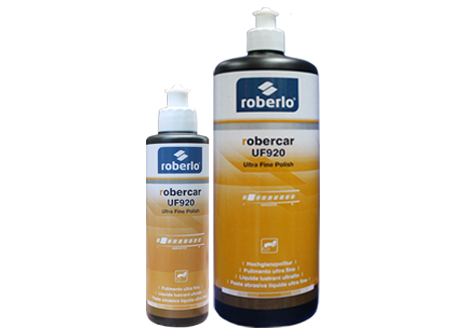 PROTECTANTS AND SPECIALTY PRODUCTS
FOR TRUCK AND PICK-UP BED LINING.

Robliner is a 2k acrylic polyurethane coating  for truck bed lining with a mix ratio of 3:1.

Both its high mechanical and chemical resistance make it an ideal product for coating the visible parts of trailers, pickups or other visible surfaces that may be exposed to more extreme conditions, both physical and environmental.

Its main features are:
• A textured appearance that is easy to personalize.        • Corrosion protection.
• High chemical resistance (water, engine oil, …).              • Weather resistance and UV protection.
• High mechanical resistance (to abrasion and scratches, impact, etc.).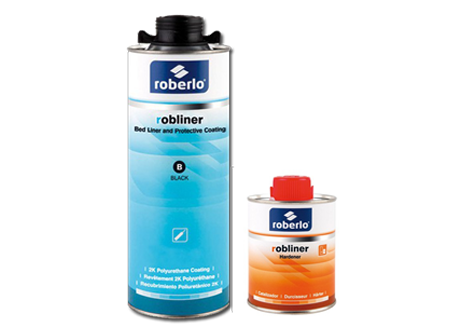 SILTEX 800 - HS PREMIUM STONE CHIP PROTECTOR
•    Perfect anti-corrosive protection & protection against impacts in parts as under bodies & wheels
•    Optimal soundproofing in applications over parts with high level of vibrations
•    Once dry can be painted with bodywork base coat paints
•    Can be used as under body coating and as truck bed lining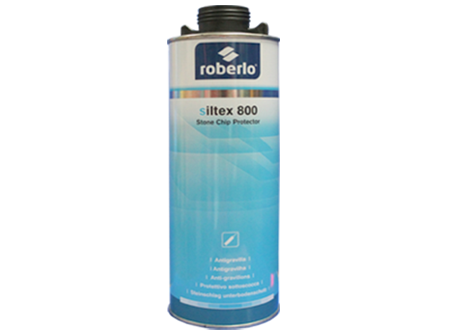 Water based paintable sealant and stone chip protector.
Applicable to areas which require a good
stone chip protection as, once the product is dry, it forms an elastic film, resistant to abrasion. applicable on epoxy primers, polyurethane fillers, hardened paints and even directly onto sheet protecting it from corrosion. HIDROTEX can be covered, after 60 minutes, with any type of bodywork paint. Can be used as under body coating and as truck bed lining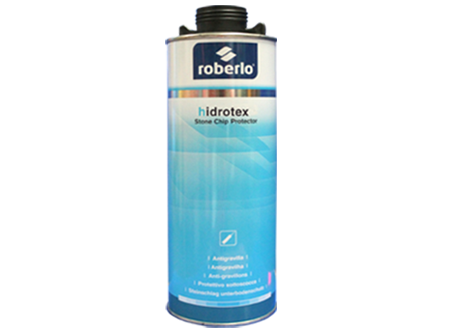 Cavity wax for anti-corrosive protection of body cavities.
Roberlo has improved the formula of its Cavitex cavity wax by perfecting its anti-corrosion protection. The product colour is translucent beige.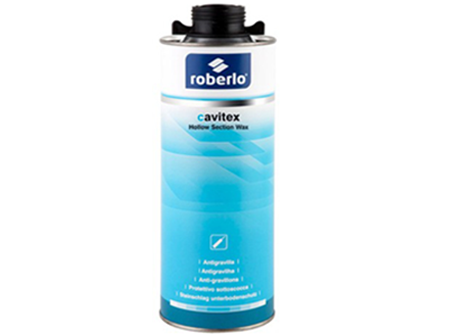 For use in the application of Siltex, Hidrotex, Robliner and Cavitex.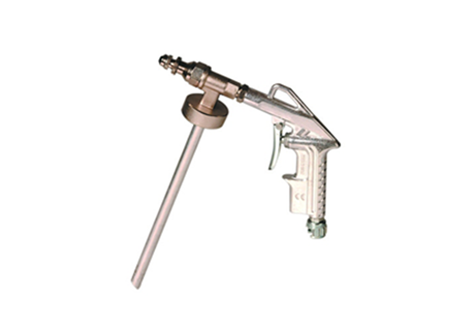 Portable lamp perfect for identification and recognition of colour shades. Reclinable head up to 180o with a powerful inbuilt magnet for placement of the lamp wherever desired.